Sold 82 psc


Product Description:
Flydigi Wasp 2 Gamepad Controller (Elite Edition) features Bluetooth connection support iOS & Android devices with width up to 86 mm. It has innovative removable metal button on the back, so is easy to install and remove. Please Press Logo Button to Complete Sprint Operation in PUBG. The half gamepad, half touch screen, fit your right–hand operating habits. You can s
tay Comfortable Even After Long Holding. 
It features upgraded bigger ALPS joystick for precise and smoother movement.
Product Features:
Seven major upgrades
Upgrade ALPS big rocker
The trip is more than twice the previous generation!
With anti-wear powder pom tablets, silky smooth feel more than Octopus
Newly added detachable metal back button
Awaken the middle finger, unilateral three fingers change four fingers
iOS Android Universal
Maximum support 86mm wide, perfect compatible membrane case
Cobblestone soft surface
Fit the palm, very grip
Slim body, about 40% shorter than the previous generation 
Smaller packages bring more heat dissipation
LB, LT upgrade jog button
Key feedback is crisp and strong
Built-in Type-C tour activation line
Android map activation anytime, anywhere
Product Details:
Package Includes:
1 x Flydigi Wasp2 Gamepad
1 x Charging Cable
1 x Replace Button
1 x User Manual
Customer Reviews
08/27/2023
Nikhil G.

India
06/25/2021
VIJAI B.

India
Amazing product much try
After got this product really its was very useful to all, especially pubg players and cod players, because we have more space than before on left side of the screen, so we can find enemies much better and of course we will move using that rotating button was Really Really useful to move very faster than normal screen... Apart from that we can use the triggers continuously without touching multiple times,because flydigi wasp 2 elite edition will take care of it...... Finally what am saying means, every pubg & cod addicted persons should buy this product with out any doubts
Enjoy gaming on smartphone and thanks for the review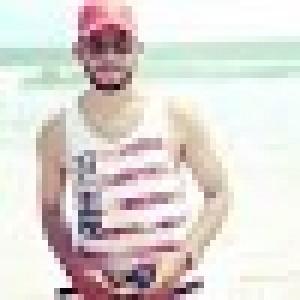 SP
08/29/2020
Saikat P.

India
08/26/2020
Amit V.

India
Flydigi wasp 2 will improve your gaming skills
I am really happy that I came across this gamepad. I had read amazing reviews but experiencing it first hand is something else. You will see an immediate improvement is your gaming skills. It's a must have for games like Pubg and COD. Would recommend it to anyone who is looking for a gamepad. This is the one. Go for it. And yes Furper is the only website in India where I could spot this product. Good experience overall.
08/20/2020
sakthi m.

India
08/19/2020
karan k.

India
Great product and great service
Seriously u guys are doing great service to this nation . Very timely service and hassle free. But prices are a bit high which is a concern coz similar products are available on other sites/app at cheaper rates . Nevertheless m very much satisfied with ur services .
We try our best, thank you dear
08/13/2020
Syed t.

India
07/20/2020
Sunil D.

India
Excellent product and super excellent delivery service
First of all would like to say a big thank you for super excellent delivery service. I received the package in good condition and within the promised timeframe. About Flydigi Wasp 2 gamepad, it is currently the best working gamepad for IOS 13.4-13.5. Yes I used it on 13.5 too and it works. Playing game is very smooth and response it super fast. Am waiting for ipad version to be available soon and will take that one too.
Great review sunil, yes we also launched the iPad version as we requested by our valuable customers.
07/05/2020
Sunil D.

United States
Excellent product and fast delivery
First would like your say a big thank you for sending me product within timeline. Flydigi wasp 2 is super product and could easy connect and start playing. Thank you.
Thank you for your review.
07/05/2020
Chandra K.

India
Excellent Game Pad
Well built, very easy to setup n smooth response just downgrade firmware if any problem persist.
Great thank you, thanks for information.
07/01/2020
Pratik s.

United States
Nyc product
awesome product with good build quality. little expensive Bt if u r fan of gaming then you should go for this
Thank you our price still best
---
Related Products