Sold - 160 psc


During a big presentation, Xiaomi introduced a new fitness bracelet Mi  Band 6,  aka Mi  Smart Band 6, on the  international market. This is the next generation of the popular line of wearable devices, which  replaced last year's Mi Band 5 . By the way, Mi  Band 6 debuted  surprisingly early - for example, the previous model was announced only in June.   
What changed
It features a larger, sharper  display, more sensors for better health tracking and  longer battery life  than  its predecessor. It was expected that the bracelet will also receive GPS , but  this did not happen.
Thus, Xiaomi Mi  Band 6 received 1, 56-inch AMOLED display (to  50% greater than that of  Mi  Band 5) with  a resolution of 360 × 152 pixels and  pixel density of 326 PPI. The gadget looks more modern due  to the absence of thick margins at the bottom and  top - the display stretched out almost to the edges. There are 130 different dials to choose from, and the case is water resistant, so it can dive to a depth of 50 meters.       
Besides the heart rate monitor and  heart rate monitoring, the Xiaomi Mi  Band 6  boasts a pulse oximeter that monitors the oxygen level in the  blood. The  SpO2 sensor can also be used to track breathing quality during  sleep, according to Xiaomi .
For Mi band 6 Original Silicon Straps Kindly use this link - Mi band 6 Silicon Straps
For Mi Band 6 New Transparent Straps Combo Kindly use this link - Mi band 6 With Transparent Straps
In addition to the  15 modes of exercises that were already in the  Mi  Band 5, 6 have added fitness tracking mode with  auto-sensing, in  including running in  the room and  on  the street, riding a  bicycle in  the room and  on  the street, and  an elliptical trainer.
Mi  Band 6  can work for 14 days from a single charge , and the  power saving mode extends this period to  19 days. The bracelet is charged using a magnetic system.
Customer Reviews
09/15/2021
Shantanu S.

India
This is a mainland china illegal import
So this is not a Mi import legal but a mainland china product to be sold only in China, first the price is much higher and second this this product does not support the indian country
Hi Shantanu, we only sell global products in india, and our focus is to provide good quality products in reasonable price.
09/09/2021
Akshay U.

India
Mi band 6
Great fitness band for the price
09/03/2021
Preet G.

India
Genuine product
I was initially hesitant to order from Furper but since I wanted to buy Mi Band 6 desperately, I went ahead. Received the watch in two days and without any glitches! Will buy again from Furper!
08/06/2021
BIBHUTOSH

India
Thank you Furper
Received the parcel in 4 days time. DTDC service. Sharing images for your reference. Looking for a Mi Band 6 in India but not able to buy it, go for the Furper; I get it it is expensive here comparatively however that's the extra price you gotta pay for a model not yet released in India
You can trust Furper
Sharing few images for your reference. The device is good. If planning for Mi band 6 and are not able to get it in India currently, you can always get it from Furper.
08/05/2021
SAHARSHA D.

India
You can trust Furper
Well as a normal user, even i was worried for a bit to get the mi band 6 from this place considering the unrealistic price they charging. However once i got my hands on the device, i was quite happy ki i went for this purchase. The 4 stars I mentioned was due to the higher price. Otherwise would have been an easy 5. Incase you are worried about the delivery mode, I got my parcel delivered via DTDC service which I believe is quite trustworthy. The device you will be getting is the Global version. For some reason i was not able to connect with the regular Mi Fit app, but it did get seamlessly paired via the Xiaomi Wear app which is a new n a cleaner version of the mi fit app. p.s. While onboarding in app, do keep the location as China. I am saying this because in india we didn't get the device released as such, so to avoid some pairing issue go with the China option.
07/31/2021
Wasim

India
Good but at 2x price
Great but product cost is a tad higher
07/05/2021
sam c.

India
Excellent purchase
Highly recommended
07/01/2021
Anchit S.

India
Xiaomi Mi Band 6 - Great features in small form factor
I was waiting to buy this band since its launch in global market but with ever changing strategy of Mi India, i became definitely sure that they will not launch the band in India. It came true as well with Mi watch revolve active. Same features but more price. So I ordered it from Furper. As this was my first order so bit of skeptic, checked the reviwes and placed the order. Furper team helped me a lot with my queries and dispatched the order on time. Very satisfied with Furper delivery and Mi Band 6
06/06/2021
Mishansh S.

India
Nice product !!! Although price is bit higher side. Delivered before expect time of delivery. Thank team FURPER !!
Thank you for product review
05/11/2021
Mohit K.

India
Good
Good item. Liked it very much
05/09/2021
Manish S.

India
Don't deliver within time period
I orderd mi band 6 in 26 April and now a day Company not able to deliverd my order this is very bad think which is happen if Company don't able to deliver product with right time than why you take this order.
05/08/2021
ranitz

India
Just awesome
Furper you have made my life best. I got this band free in the giveaway. The delivered before the estimated day. Best band I have used ever. Mi is just awesome. But special thanks to Team Furper for this band.
Hi Ranitz, Thank you for joining the giveaway contest, Many congratulations to you Hope in future you will buy some products on furper.
05/04/2021
Ashirwad P.

India
Original mi band 6 good quality...
Furper deliver give me original mi band 6 is expensive look. Bild quality good. thanks furper.
Thank you for sharing your review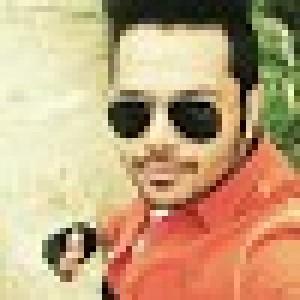 AC
04/22/2021
AMIT C.

India
Super Fast Delivery
Product reached to me in less than 48 hrs. Sealed packaged via DTDC. This is a standard chinese version, without connecting it will show everything in chinese, but need to worry. Download Mi fit App , and with in 1 min everything will be setup based on your device language, in my case english.
Thank you for sharing your review
04/17/2021
Harshit J.

India
Great Band for wrist
After comparing all bands I still like Xiaomi Mi band 6 in the end, especially the countdown timer can be set on the bracelet is very convenient. and the new amoled display with it's compact size
Thank you for sharing your review
04/17/2021
Tarun J.

India
100% Original Products !!!
Thank you for providing mi band 6 in india loved the new display and SPO2 feature. Great experience with furper !!!
Thank you for sharing your review
---
Related Products